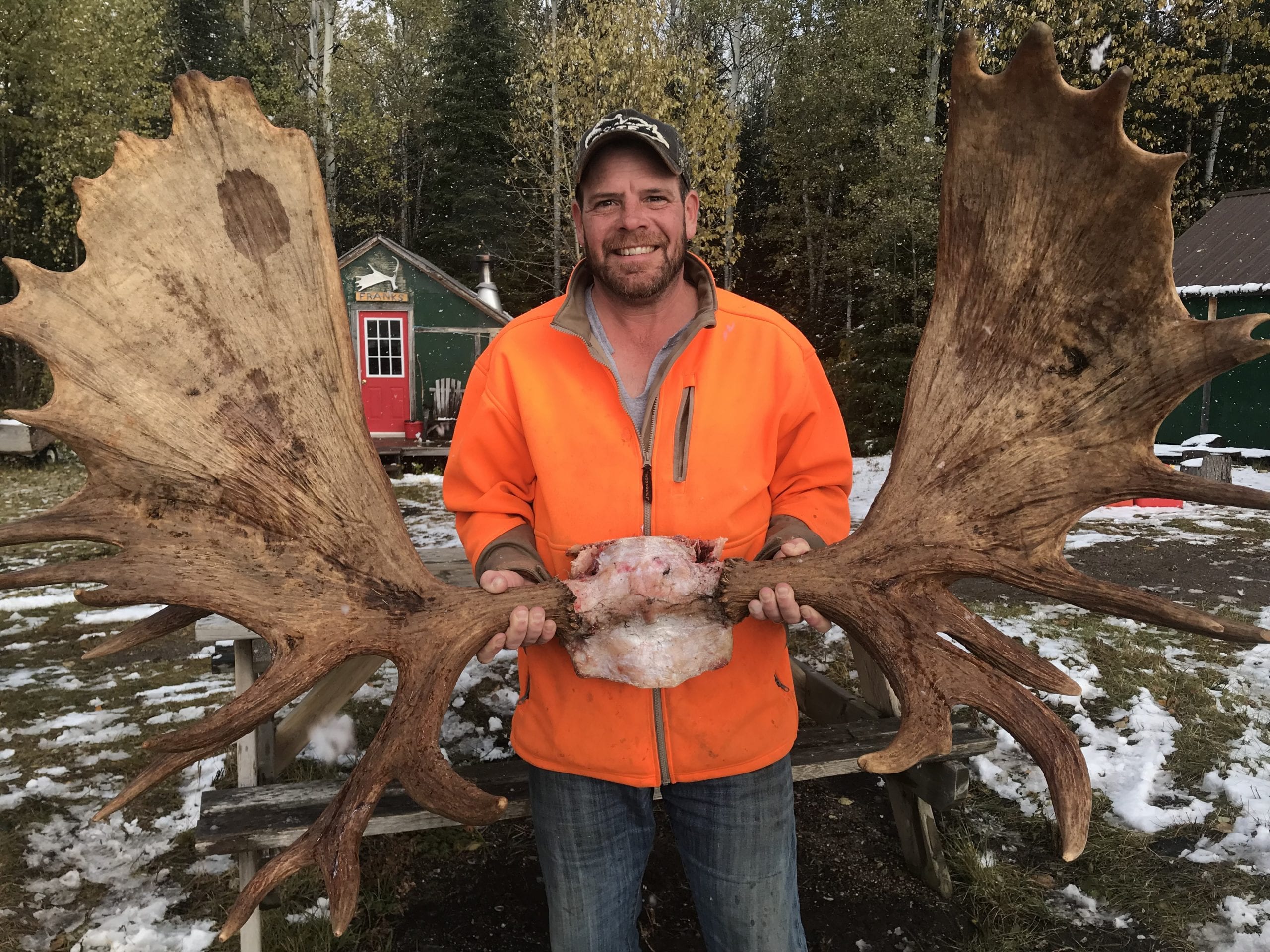 Fly-in Trophy Moose Hunting
The wilderness north of Ontario has some of the best Moose hunting in Canada.
Moose population in our area estimated at almost 3000 animals and growing.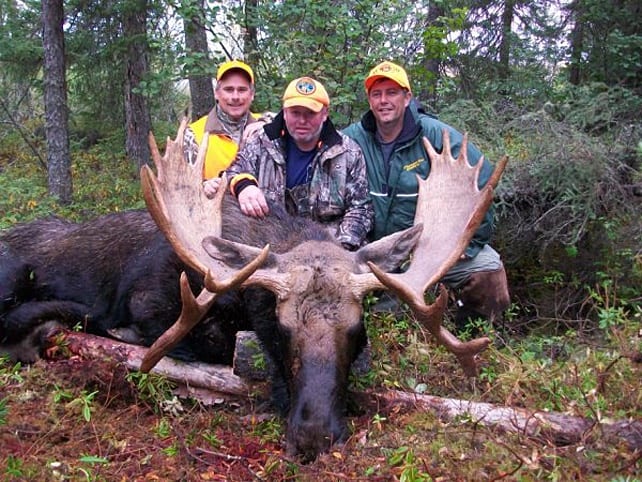 The wilderness north of Nakina has the best Moose hunting in Ontario. The population of Moose in our region is so high that we receive more adult Moose tags than any other area of Ontario. We cater to both archery and rifle hunters and have both Bull tags and Cow tags for WMU 1D. Bull Moose in the Nakina area have been known to exceed 1500 pounds, and antler spreads surpassing 60".
Our bulls experience very low hunting pressure therefore allowing them to grow older and larger than other areas in Ontario.
We can fully customize any hunting trip to meet your needs. The options are too plentiful to list on our website without creating confusion so please contact us with any questions or concerns.
Due to our ideal location Ontario residents can expect a nearly 100% chance of being successful in the moose draw for our region. Many years surplus tags are available for those who were unsuccessful in the draw in other areas.
Please contact us for any moose questions, or enquiries about availability, or just to "shoot the bull".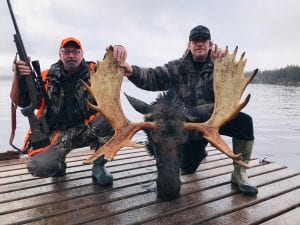 All Outpost Camps are available for Trophy Moose Hunting: Beteau, Windsor, Richter, and Blackbirch. The camp booked for your Trophy Moose Hunting adventure will be based on the number of people in your hunting party, experience, length of hunt, location and amenities desired. Therefore, please contact us to discuss which camp best suits your needs and desires.
Statistically for all of our camps combined, there has been a success rate of 82% for hunting parties.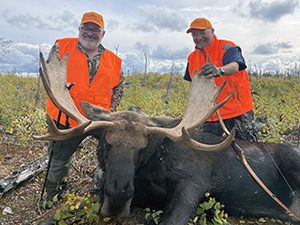 The largest moose brought down to date had an antler spread of 67 inches (2021) and weighed approx. 1,500 pounds. There have been many moose harvested having antler spreads over 50 inches.
In the fall of 2019, a one side 30 inch antler spread shed was found around the Beteau Lake Camp. This would equate to an antler spread well over 60 inches. This Moose is out there to be hunted. Moose this size have been seen during hunting trips, and have eluded us, so they are still out there and have been spotted by fisherman during non-season.